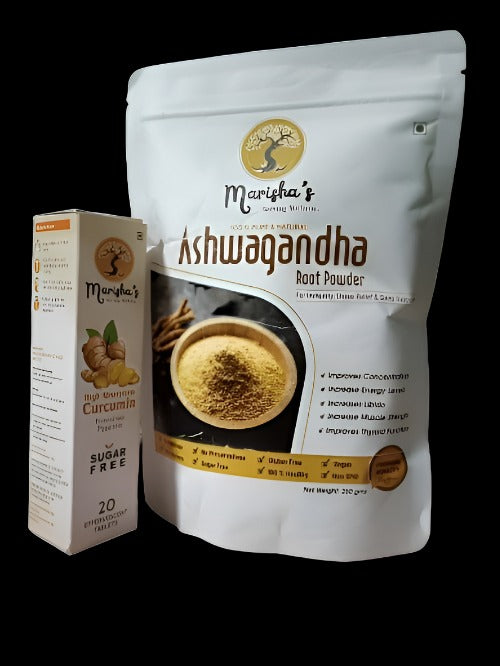 Sale
Immunity Booster Combo | Curcumin and Ashwagandha | Natural Supplement for Improved Immunity System
Starts From
Regular price
₹ 948.00
Starts From
₹ 948.00
Regular price
₹ 1,098.00
Sale price
Unit price
per
IN STOCK
Share
Curcumin and Ashwagandha are now globally renowned for the wonders it can offer to your overall health and immunity. This ultimate combination provides a better option to Moon Milk. Our High absorption curcumin can be enjoyed with a teaspoon of Ashwagandha powder before bedtime. This Powerful combination not only offers you a better sleep quality but also provides a rejuvenating energy in the morning. The proof is in the pudding…Try this combo and see the results for yourself in few days!!!
This Immunity Booster Combo is the perfect way to naturally boost your body's defenses and keep your immune system healthy. This powerful blend contains two of the most effective Ayurvedic herbs - Curcumin and Ashwagandha. Curcumin is a powerful antioxidant that helps reduce inflammation and oxidative stress, while Ashwagandha has been used in Ayurvedic medicine for centuries to strengthen the body's natural defenses and support a healthy immune system. This combination can help your body fight off infection, reduce fatigue, and increase your overall energy levels, making it the perfect choice for anyone looking to stay healthy and strong. With its powerful immune-boosting properties, this Immunity Booster Combo is sure to help you stay in top shape.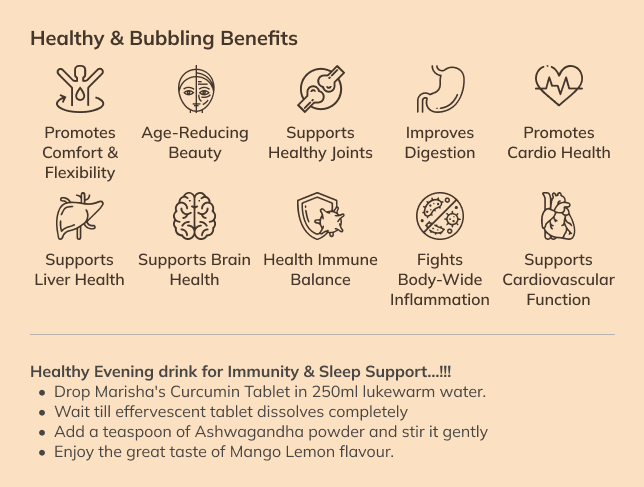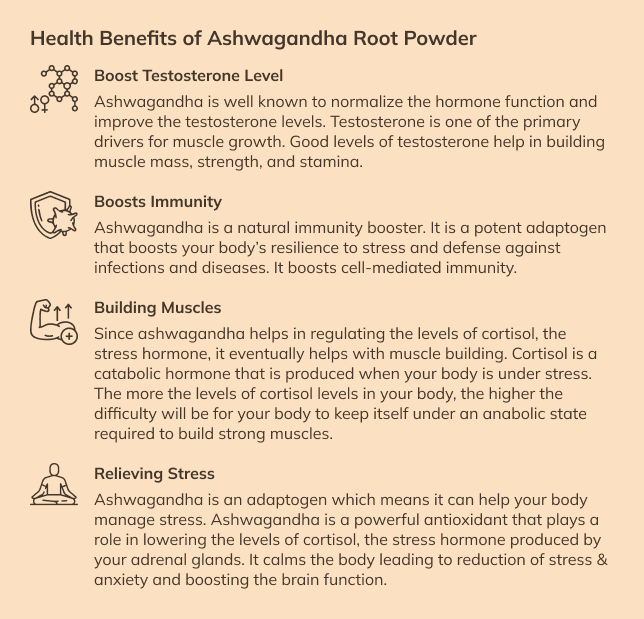 You as a customer can cancel your order by calling our customer service at +919898281062 or email at info@marishas.com within six hours of placing the order. In such a case we will refund any payments already made by you for the order.
In an unfortunate event that you are not satisfied with our products, we give an option to inform us within 7 days of the date of receipt of products.
Only few points to consider to have hassle free experience: -
You can initiate the return process by mailing us at info@marishas.com
Conditions for product to be eligible for return/refund:
Defective product
The product is not of the characteristics or features as advertised or as agreed to
Unused and in its original new condition, if not defective or damaged.
Products which are not damaged or broken by customers
Product returned back in its original packaging including box, original invoice and price tags
If the product is delivered at a date later than the delivery schedule.
If in case the courier is found ineligible for refund, we will send the product back to you
You will have an option to take refund or exchange the product, as per your request.
In case you opt for refund, for payment made by card we will refund in the same bank account. For COD orders or any other mode, we will initiate NEFT in the registered name of customer and bank details provided.
Please note that replacements are subject to availability of particular products.